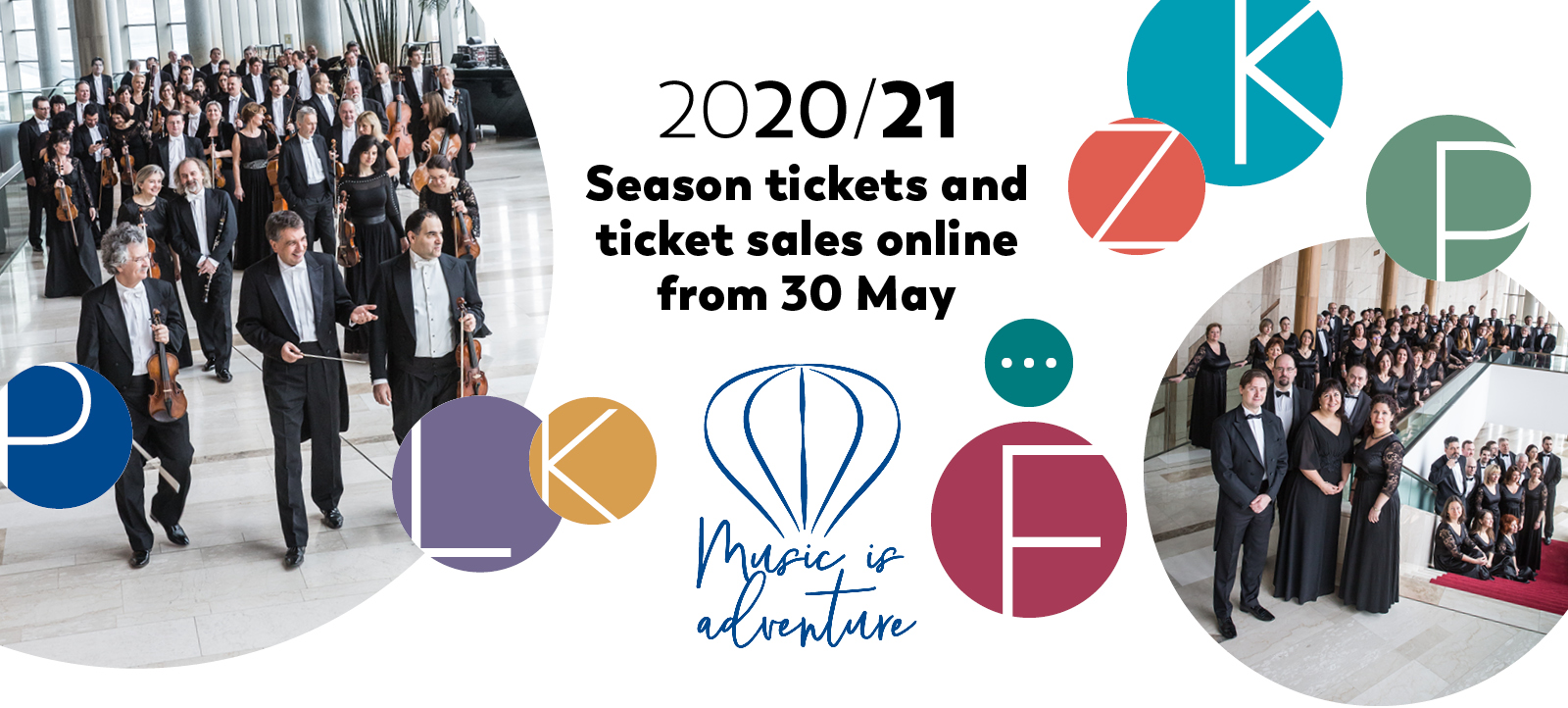 "On the harmony of silence"
Dear music-lovers and concert-goers,
All of us often fear silence. It feels awkward in company when everyone falls silent at once. When we are alone, we frequently turn on the radio or television just so there is some kind of background sound. To avoid having silence around us.
There is a theory in the music world that silence is the death of music, its very negation.
But there is no truth to this! Silence – just like its musical equivalent, the rest – is a critical element of music. Melody, harmony and even rhythm are born out of silence.
Our recent weeks and months have passed in silence. We have been locked up in fear of an unknown virus. Empty concert halls have fallen silent, devoid of music. At the Hungarian National Philharmonic Orchestra, we have not sat on our hands during this necessary period of rest. Instead, we have taken advantage of it. We have been preparing, practising and studying, so that when music – one of the greatest gifts of human existence – can again be heard, we will be ready. And we will be ready to bring you unforgettable moments of pleasure. And we will be ready to do this now armed with all our ability, and perhaps even a little bit more wisely than before, because all of this solitary practice and studying has made us think. It has given us a chance to stop and ponder the events of recent years. Our values and achievements, our mistakes and wrong turns. We have had time to reconfirm our belief that music is something that allows us to make our world a better place and helps us to conquer our fears. That it is something that enables us to sing out our joys and sorrows, and to comfort those who have fallen.
It is with this hope that we offer you our 2020/21 season: as one of renewal and renewed faith in music. A period in which we can meet each other without fear, shake hands and once again share a common spirit. Just as after an extended rest in a musical score, when melody and rhythm emerge in harmony once again.
In this spirit, I would like to wish you carefree and cathartic moments of making and listening to music together.
With best wishes from a musician,

Zsolt Hamar
Music director of the Hungarian National Philharmonic